Lead Staff
The founding Executive Director is Patsy Pressley Burkins. She is a graduate of Howard University in Washington, DC, with a bachelor's degree in journalism. She has worked as a newspaper reporter, program coordinator with nonprofit organizations and development director. She is from Columbia, SC, and is the mother of one daughter Adriana.

The founding Afterschool Director is Patrice Thompson. She has an undergraduate degree in special education from Winthrop University in Rock Hill, SC, and a master's degree in special education from the same institution. Thompson has been an elementary teacher and a parent advocate in Charlotte-Mecklenburg Schools. She is also an FBC-W deacon, a native of Rock Hill, SC, and is the mother of two daughters Marian and Christina and one son Spencer Jr.
The Summer Institute Director is Michelle Duncan-Lewis, who has been with the program since its inception as a teacher/director. She is a Title I Literacy Teacher for the CMS school system and has been a teacher for more than 28 years. She is a certified teacher in literacy and English As A Second Language. Her undergraduate degree is from Hunter College, City University of New York, and her education master's degree is from Queens University. She was born in Liberia and is the mother of two daughters Lechetze and Tydeshell.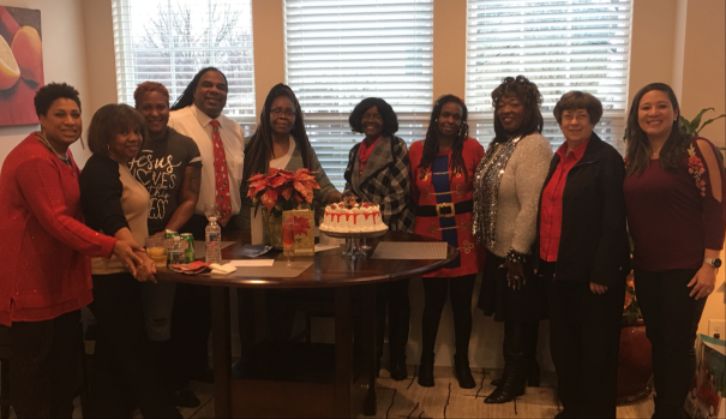 Staff Christmas Party 2018