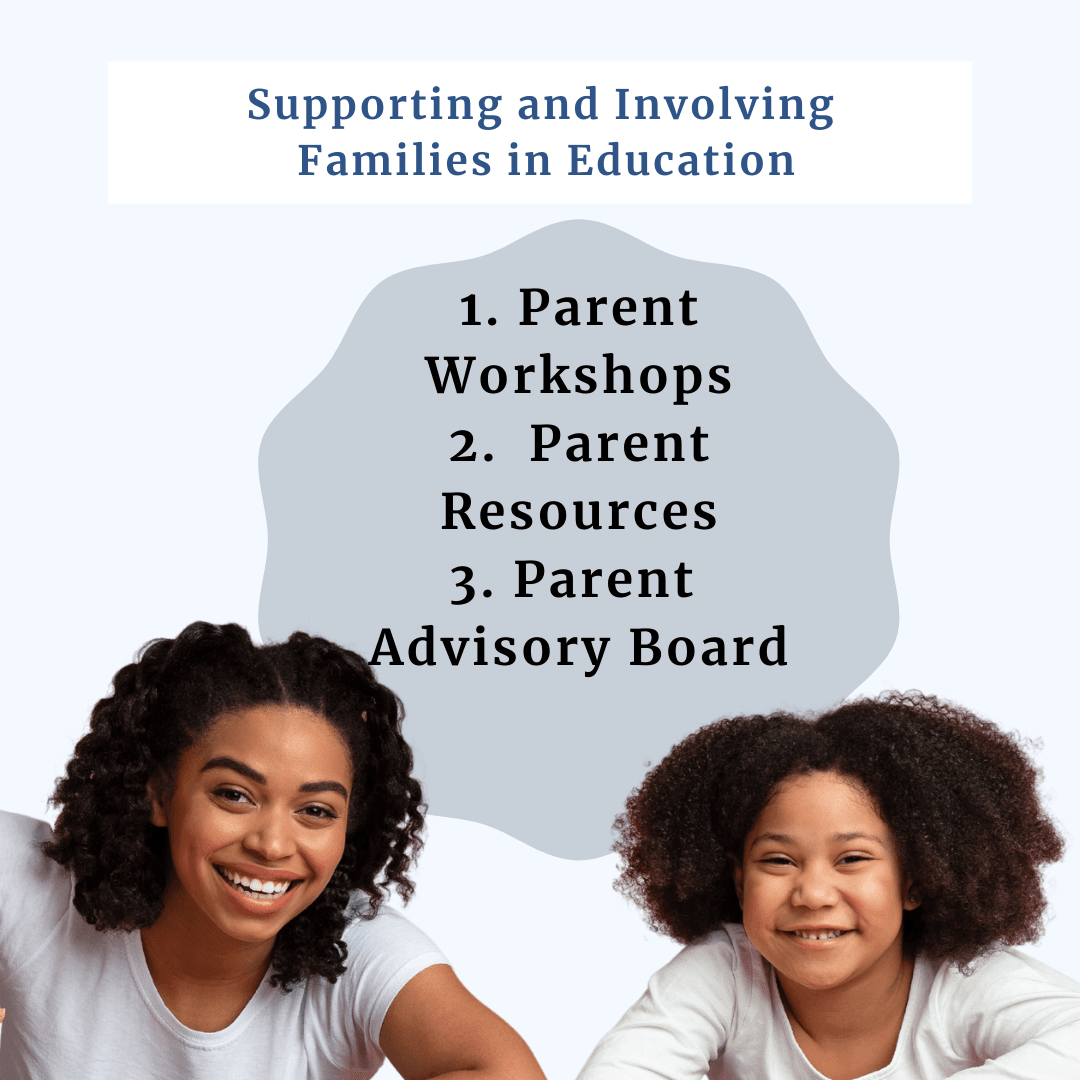 Parent Updates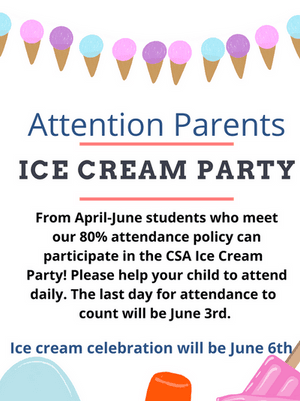 Attendance Ice Cream Party
Our next attendance party will be June 6th. We hope all of our students will be able to participate. Thank you for helping to maintain your child's attendance.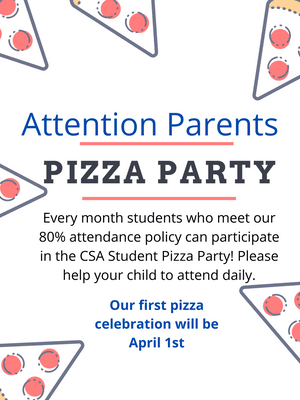 Attendance Pizza Party
As part of our grant requirement, all students must attend on a regular basis (80%) out of the week. Thank you for helping to maintain your child's attendance.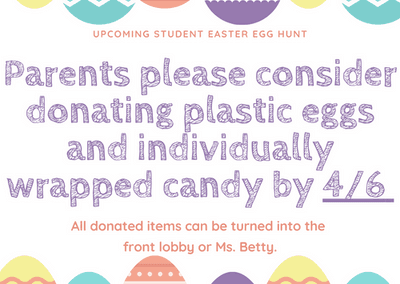 Easter Egg Hunt
We will be having our annual fun filled easter egg hunt for all children on Friday, April 8th. We are kindly asking for donated plastic eggs and individually wrapped candy.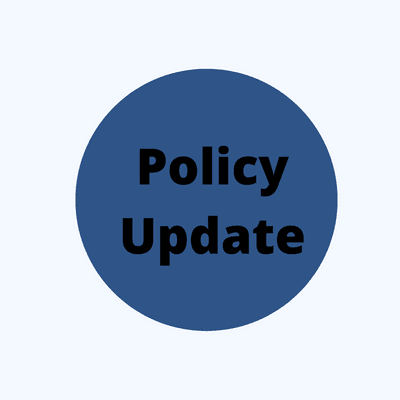 New Before School Hours
The new hours for before school are 7:00 AM-9:00 AM
Late Arrival Policy
1st late pick-up: 1st Warning
2nd late pick-up: FINAL Warning
3rd late pick-up: Child will be SUSPENDED the next CSA school day
---
Parent Workshops
Upcoming May Parent Workshop
Please join us for an evening of light refreshments and a brief presentation to learn how to best support your child as standardized testing begins.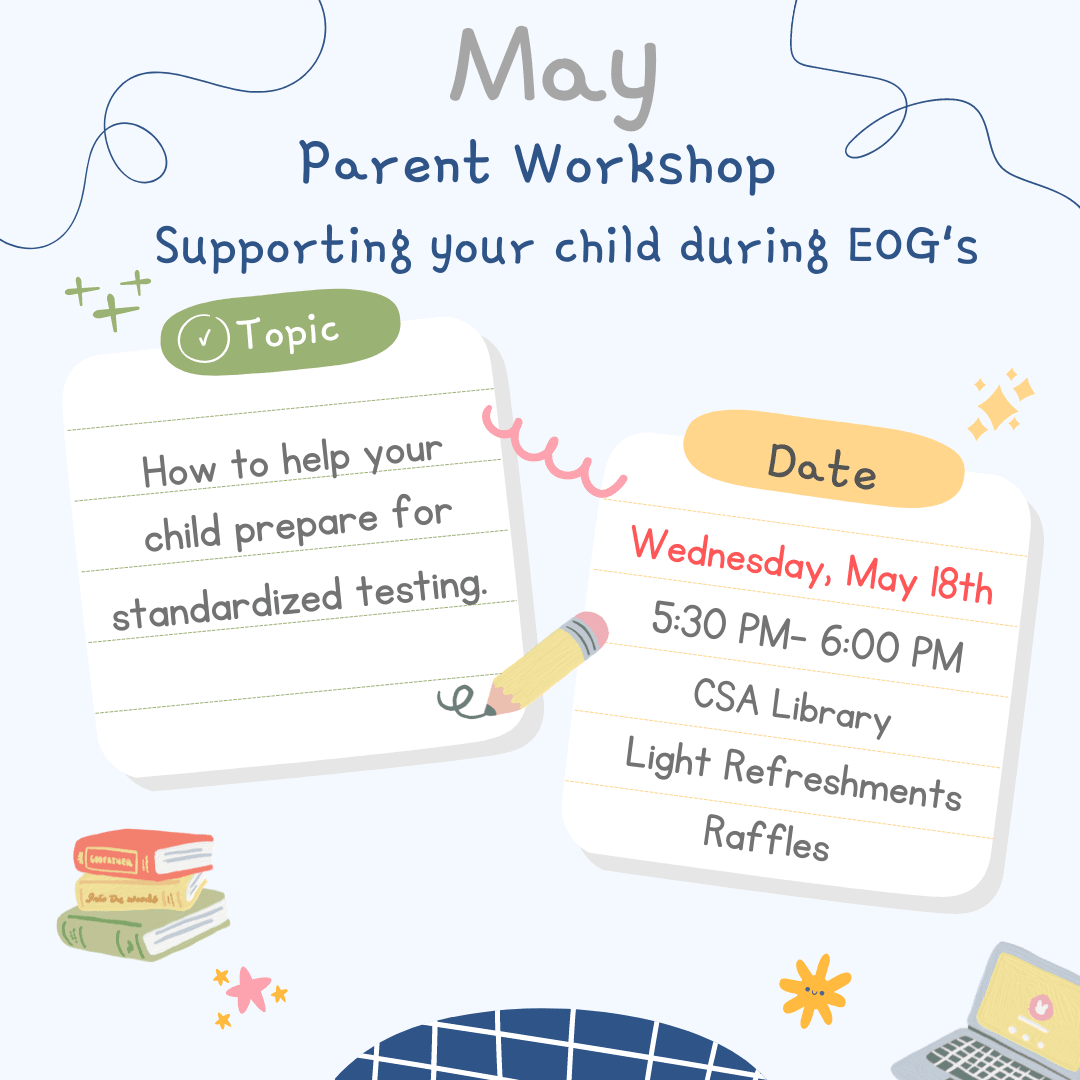 February 
Love My Selfie: Our parents enjoyed an engaging evening full of treats and information about skills to help build their child's self-esteem and confidence. Dr. Terri Williams presented effective ways to talk with children and what it takes to be an involved parent. February Valentine selfies were a great way to end the night.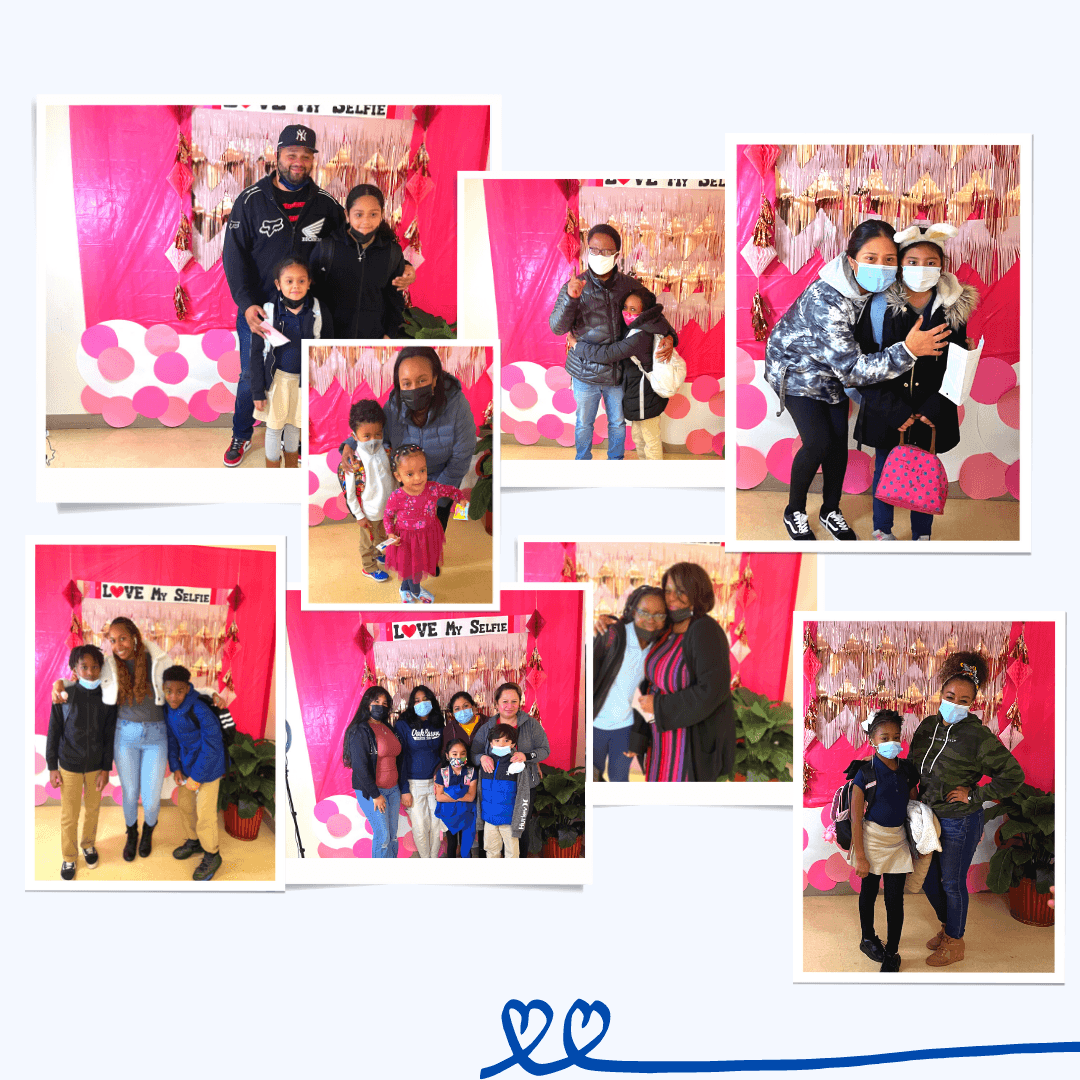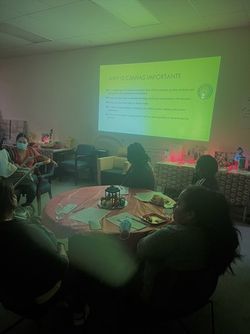 December
Every Child is Snow Special: In an evening filled with mingling, fun and tasty refreshments, our parents learned the ins and outs of accessing PowerSchool and Canvas to help support their child's academic success. Stay connected with us and see what other parent events we have in store this school year. 
---
Parent Resources
COVID 19
Still in need of a COVID Rapid Test?
Click here to place your order for 4 free at home test kits in four easy steps. See below. 
1.Click the blue button that says, "Order free at-home tests"
2.Complete the information with your residential address
3. Click the green button that says, "Check out now". 
4. You are finished.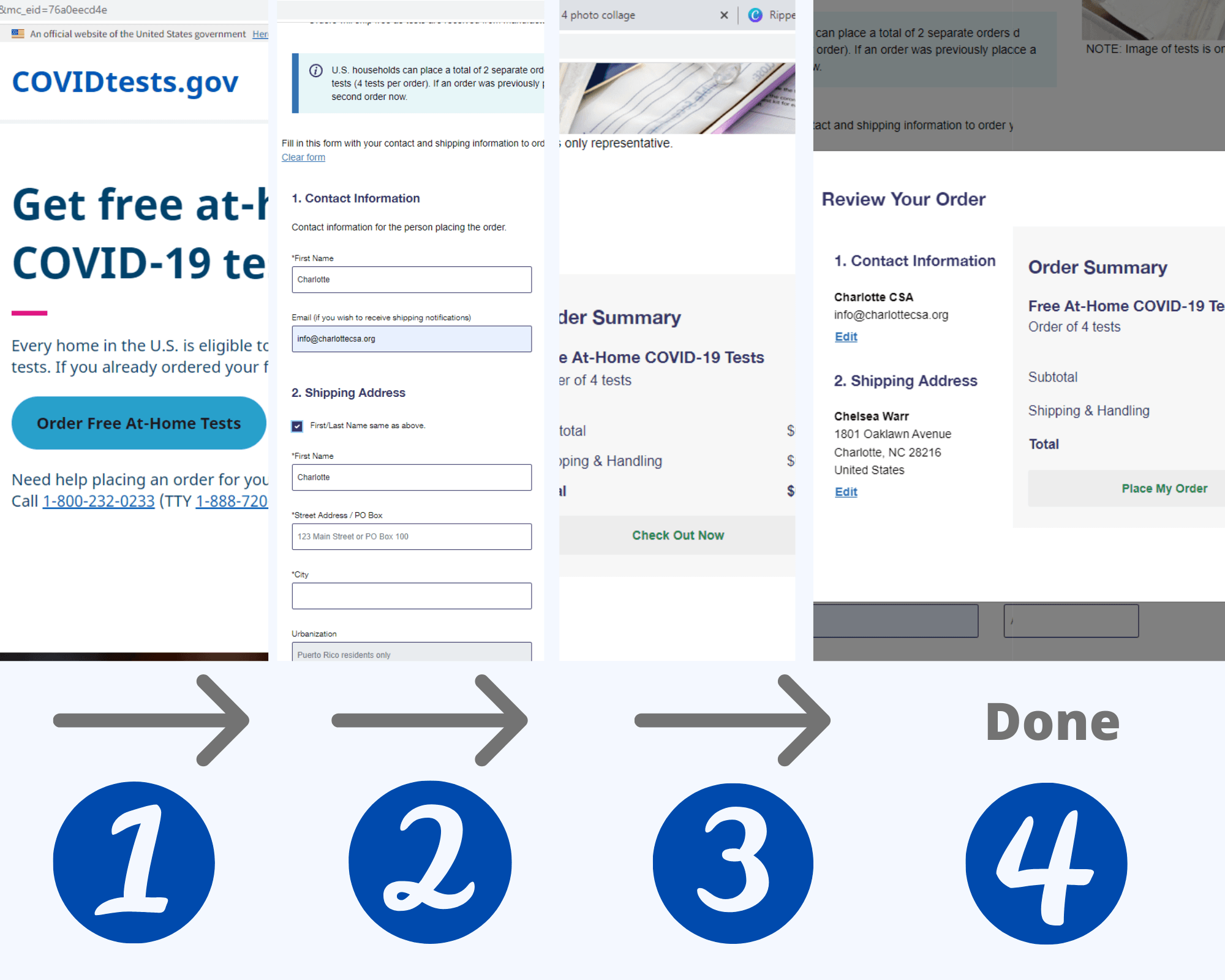 Parent Advisory Board