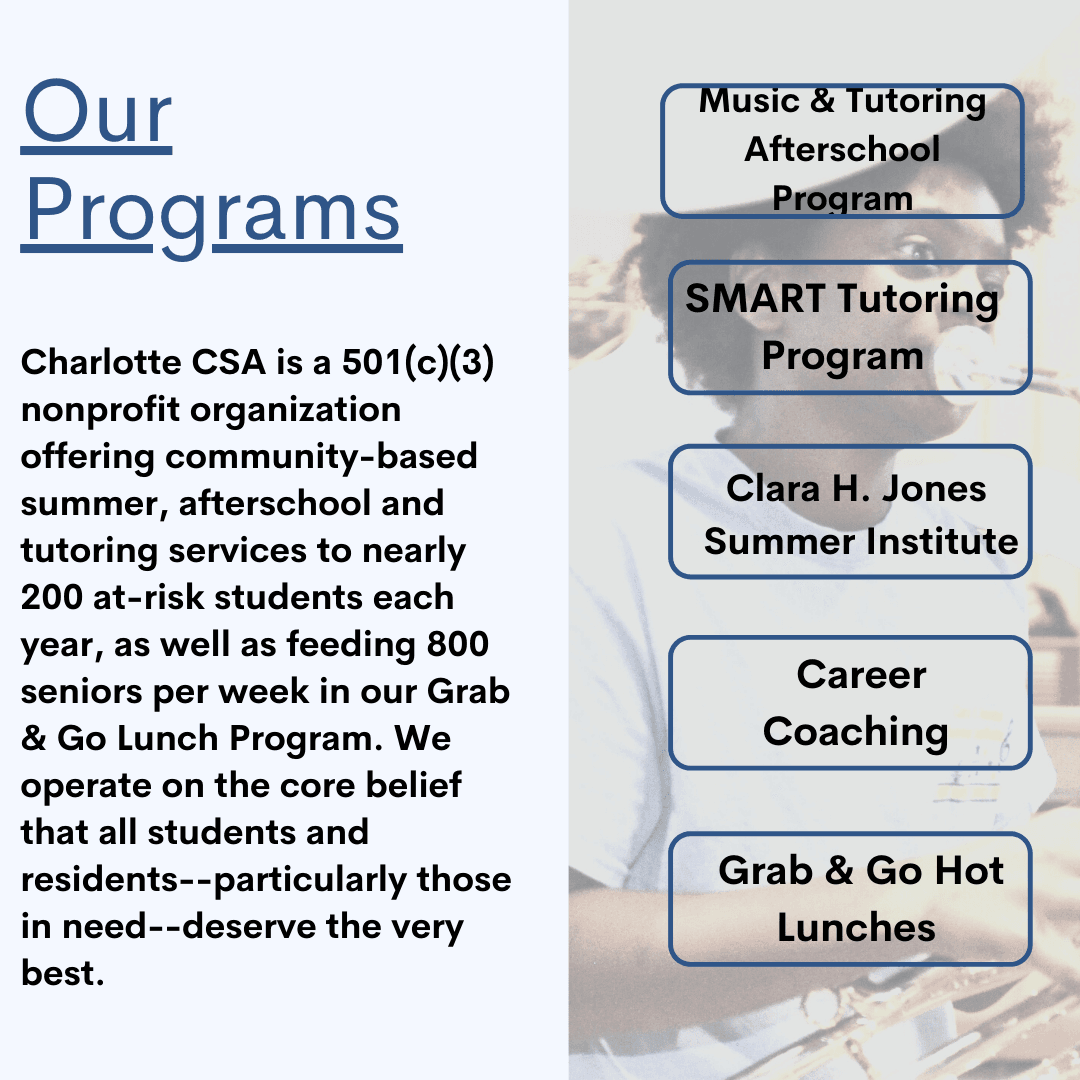 Music & Tutoring Afterschool Program is a 21st Century Afterschool Community Learning Center providing academic assistance and fine arts lessons to K-8th students.
SMART Tutoring Program is an afterschool program that provides intensive tutoring to students in grades 3rd-8th who have failed their End-Of-Grade tests and/or classes.
Clara H. Jones Summer Institute provides fine arts and academic instruction to rising 1st-9th grade students, as well as STEAM (Science, Technology, Engineering, Arts & Math) studies.
Career Coaching funded through a NC Department of Public Instruction grant to help students create high school and career action plans, determine their personal aptitude skills and develop career literacy, as as well as student-parent workshops. 
Grab & Go Hot Lunches provides healthy, hot meals to seniors 60 and older Monday-Thursday from 11:30am-12:30pm.