Music & Tutoring Afterschool
---
WE'RE HERE FOR YOU BEFORE & AFTERSCHOOL
HOMEWORK & SCHOOL PROJECT SUPPORT

1:12 TEACHER:STUDENT RATIO WITH LICENSED TEACHERS & COLLEGE GRADUATES

WEEKLY FINE ARTS IN VIOLIN, BRASS, BALLET, ART & PIANO. (INSTRUMENTS PROVIDED)

OPERATING 7:15AM-9PM FOR BEFORE SCHOOL AND 3:00-6PM FOR AFTERSCHOOL

FULL SCHOLARSHIPS AVAILABLE 

ONLINE APPLICATION!

SE HABLA ESPANOL! 
We're geared up for the 2021-22 School Year. 

The Music & Tutoring Afterschool is an academic and fine arts program. We will provide the wifi, space, supper and extracurricular activities for students and help with homework--even when it's in Spanish. Now in our 19th year, our program includes weekly fine arts lessons in piano, violin, brass, dance, art and STEAM.  And we make sure our students and parents have the technology and instrument support they need. 

CLICK HERE FOR APPLICATION!

SMART TUTORING!
Look also for the SMART Tutoring Program four days a week. This program is primarily for students who are below grade level in language arts and/or have failed their literacy EOG tests.

OPERATING HOURS & DAYS
We follow the open/close schedule of Charlotte-Mecklenburg Schools, as well as CMS' inclement weather schedule. 

Operating hours are 7:15am-9am for Before School and 3:00pm-6pm for Afterschool.

REGISTRATION & PAY SCHEDULE
Our program is FREE for students who attend a Title I School or qualify based on income thanks to a grant from NC 21st Century Community Learning Center and meet our 80% attendance requirement. The cost is $200 per month--which works out to $10 a day-- for others for full-pay students utilizing both before and afterschool.

Afterschool - $200 per month ($50 per week)

--Monthly Payments due on the 5th of the Month--

50% Sibling Discount for Full Pay

FOOD
We provide a nutritious breakfast snack and full supper.

COVID PRECAUTIONS
We check students' temperature at the door, make sanitizer and child-size masks available at the door and send students directly to the bathroom to wash their hands. Our classes are limited in size and we have air purifiers in the rooms, as well as sanitizing wipes and daily cleaning. And ALL teachers/staff wear masks. Note that similar to CMS, no parents are allowed in the building as of this moment.

TRANSPORTATION
If you live in CMS' Violet Transportation Zone, you can put in a request to CMS (or with your school transportation director) for an Alternate Stop Request to the Afterschool Program @ First Baptist-West where we are housed. You can ask to have your child picked up in the morning from before school or dropped off after school.  Click Here To Be Taken to Request Form. 

CULTURAL ACTIVITIES
Fine Arts lessons and online tutoring. Fun Fridays include art, STEAM, free time, organized physical education, character development, etc.

HOMEWORK
Our teachers help students get started on and usually complete their homework. However, parents should still check their child's homework each night and make sure it is complete and turned in to school.

DISCIPLINE POLICY
1st Time -- Teacher Warning
2nd Time -- Teacher Warning & Consequences
3rd Time -- Contact Parent/Guardian  

VOLUNTEERS
When we are not operating under COVID-19 precautions, we have a special group of Reading Buddy volunteers who read, play games and provide selected aid throughout the year. But please feel free to drop off tissue, school supplies, etc., anytime of the year.

MORE QUESTIONS
E-mail info@charlottecsa.org or call the office at 704.372.3742.
---
Black History Bowl
For the third year in a row, the First Baptist-West Music & Tutoring Afterschool under the leadership of Afterschool Director Patrice Thompson took First Place in the Black History Quiz Bowl. Sponsored by the Greater Enrichment Program, the Black History Bowl featured contestants from First Baptist-West Music & Tutoring Afterschool, Above and Beyond Afterschool, Police Athletic League of Charlotte Afterschool, Bethlehem Centerl and Greater Enrichment. The event was held February 2016 at Johnson C. Smith University's Biddle Hall.
---
AMEX Giving Program

Members Give allows you to use any American Express® Card to donate to the afterschool program. Donations can be made in dollars or, if you are enrolled in the Membership Rewards® program, you can redeem your points to donate.
Your donation is completely tax deductible. You also can set up recurring donations or spread out donations over time. If you are enrolled in an American Express Loyalty program, you can earn valuable rewards with every dollar you donate.
Go to www.americanexpress.com/give for more information and to make a donation.
---
NC PTA Award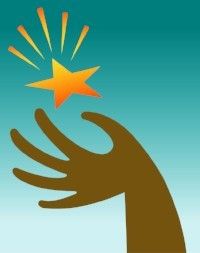 The NC PTA awarded the Charlotte Community Services Association and First Baptist-West with the Community Partner of the Year Award for the 2013-14 school year for our joint efforts with Oaklawn Language Academy.

The purpose of this award is to recognize a community partner that has collaborated with the PTA to connect students, families, and staff with a shared objective of student success.
---
---