Music & Tutoring Afterschool
---
PROGRAM HIGHLIGHTS
WEEKLY VIOLIN, PIANO, BRASS, ART & DANCE CLASSES AT NO EXTRA COST!

FULL SUPPERS EVERY DAY!

EXTENDED HOURS - 7:15AM-9AM MORNINGS; 3PM-6:30PM EVENINGS

WIRELESS LAPTOPS, LIBRARY & FULL-SIZE GYM!

BELOW MARKET MONTHLY RATES!

1:18 TEACHER-STUDENT RATIO WITH LICENSED TEACHERS & COLLEGE GRADUATES!

ONLINE APPLICATION CLICK HERE!
CONVENIENTLY LOCATED FIVE MINUTES WEST OF UPTOWN OFF
I-85 & I-77!

SE HABLA ESPANOL! 
The Music & Tutoring Afterschool is an academic and fine arts program that utilizes licensed teachers and college graduates. We help with homework--even when it's in Spanish-- serving students in grades K-8th. Now in its 16th year, our program also provides weekly fine arts lessons in piano, violin, brass, art and dance in partnership with Arts Plus. We have weekly STEM lessons provided courtesy of the staff at the Ivory Baker Recreational Center. Wireless Internet on laptops. And most importantly to our students, hot suppers every day. 

CLICK HERE FOR APPLICATION!

LOOK FOR!
Look for the SMART Tutoring Program four days a week starting in October. This program is primarily for students who are below grade level in language arts and/or have failed their literacy EOG tests.

OPERATING HOURS & DAYS
We follow the open/close schedule of Charlotte-Mecklenburg Schools, as well as CMS' inclement weather schedule. 

Operating hours are 7:15am-9:15am for before school and 3-6:30pm for afterschool. We check in students and authorized family/friends must sign out students. 

REGISTRATION & PAY SCHEDULE
$25 registration fee required to hold child's spot.
Before School - $130 per month ($32.50 per week)
Afterschool - $150 per month ($37.50 per week)

--Monthly Payments due on the 15th of the Month--

50% Sibling Discount for Full Pay

Scholarships available but must show proof of income.

LATE FEES
$2 per minute after 6:30 p.m. Payments made by money order made out to "Charlotte CSA" or online at www.charlottecsa.org —sorry, no checks!

FOOD
A nutritious supper provided through the NC Child and Adult Care Food Program.  

TRANSPORTATION
CMS bus drop-off in purple area transportation zone. Limited afterschool home drop-off on first-come-first-serve basis within 10-mile radius.

CULTURAL ACTIVITIES
Fine Arts lessons and online tutoring. Fun Fridays include art, STEM, free time, organized physical education, character development, art, etc.

HOMEWORK
Our teachers help students get started on and usually complete their homework. However, parents should still check their child's homework each night and make sure it is complete and turned in to school.

DISCIPLINE POLICY
1st Time -- Teacher Warning/Timeout/In-Class Discipline
2nd Time -- Student Sent to Director
3rd Time -- Contact Parent/Guardian  

VOLUNTEERS
We have a special group of Reading Buddy volunteers who read, play games and provide selected aid throughout the year. 

MORE QUESTIONS
E-mail info@charlottecsa.org or call the office at 704.372.3742.
Black History Bowl
For the third year in a row, the First Baptist-West Music & Tutoring Afterschool under the leadership of Afterschool Director Patrice Thompson took First Place in the Black History Quiz Bowl. Sponsored by the Greater Enrichment Program, the Black History Bowl featured contestants from First Baptist-West Music & Tutoring Afterschool, Above and Beyond Afterschool, Police Athletic League of Charlotte Afterschool, Bethlehem Centerl and Greater Enrichment. The event was held February 2016 at Johnson C. Smith University's Biddle Hall.
AMEX Giving Program

Members Give allows you to use any American Express® Card to donate to the afterschool program. Donations can be made in dollars or, if you are enrolled in the Membership Rewards® program, you can redeem your points to donate.
Your donation is completely tax deductible. You also can set up recurring donations or spread out donations over time. If you are enrolled in an American Express Loyalty program, you can earn valuable rewards with every dollar you donate.
Go to www.americanexpress.com/give for more information and to make a donation.
NC PTA Award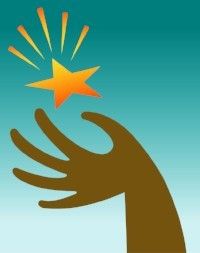 The NC PTA awarded the Charlotte Community Services Association and First Baptist-West with the Community Partner of the Year Award for the 2013-14 school year for our joint efforts with Oaklawn Language Academy.

The purpose of this award is to recognize a community partner that has collaborated with the PTA to connect students, families, and staff with a shared objective of student success.
---